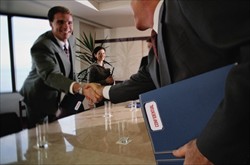 Would you like one-on-one accounting, tax and financial advice from an experienced CPA that cares? Welcome to the office of Raymond J. Harting, a CPA in the Westchester/Putnam/Fairfield area for over thirty-five years.
By keeping my practice a sole proprietorship, I have dedicated my professional goals to working closely with a local group of clients on an ongoing basis. This highly personal approach ensures my clients have grown with me and that I have acquired the special understanding of each client's needs that can result only from long, personal acquaintanceship.
If you need just a simple tax return, I'm there for you; but if you need a trusted business advisor who will help you maximize your tax strategy, grow your business, and plan your long-range finances, I'm there for you too. And my services are all provided for a price my clients consider more than fair.
Give me a call me any time to discuss your tax and accounting needs. As a long-time local resident myself, I'm always happy to assist the local community and your initial consultation is absolutely free.
Raymond J. Harting CPA offers a full range of accounting, tax, and small business consulting services at affordable fees while being flexible and friendly. And perhaps most off all listens to clients.